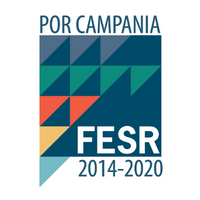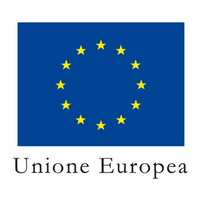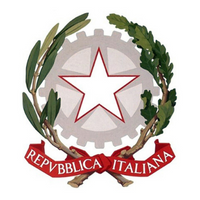 BIOWELT
---
(Development of sustainable additives from agricultural waste for the production of end-of-life tires mats)
T-Cycle is participating with Luigi Vanvitelli University in the BIOWELT project to produce vulcanized granular rubber mats from ELTs for animal welfare.
Project Description
The activity focuses on the production of rubber mats from ELTs, replacing the usual concrete floors in the areas of feeding, locomotion of buffaloes and rest areas. In the relevant literature, there are many studies and scientific evidence testifying to the beneficial effects related to the use of mats referring however, to cattle breeding, but not focused on buffaloes. The company's strategy from 2021 aims at upgrading its existing production activity through diversification of production into new additional products: mats for animal husbandry.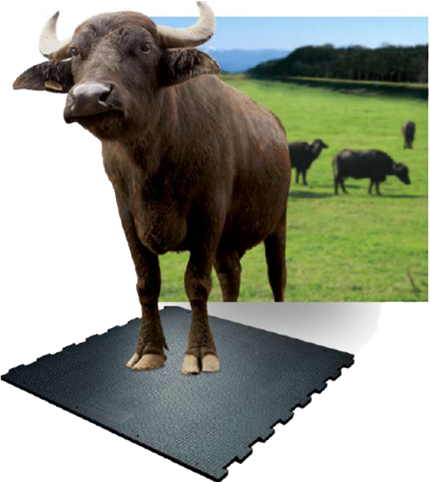 Executive Decree No. 519 of 22/06/2022 - CUP B97H22002380007 - Contribution € 320,000.00
"Public Notice for the support to the Campania MPMI in the realization of experimental development projects, technology transfer and industrialization"
POR Campania FESR 2014-2020 - Axis 3 - Competitiveness of the production system Specific Objective 3.1 "Relaunching the propensity to invest in the production system" - ACTION "3.1.1  "Aid for investment in machinery, plant and intangible assets and support for reorganisation and restructuring processes"
Objectives
The BIOWELT project aims to develop and use sustainable additives for the production of rubber mats for buffalo comfort. The product is highly innovative, since it is designed for the use in the welfare of highly profitable animals that are found most in the Campania Region and represent a driving sector with its various induced industries. In addition, making the product in the most sustainable and environmentally friendly way possible can be an added value compared to the conventional methods by which they are produced in other areas. Contextually with the production of carpets, the project aims to raise awareness of the use of these wastes by encouraging the development of new products, with a view to the circular economy, that combine low environmental impact, with excellent mechanical performance at the mat.
This would lead to a significant reduction of CO2 emissions and a reduction in the use of chemical binders. The intent is to be able to introduce a new technology and thus create an alternative to thermal recycling of used tires. In addition to cost advantages over natural rubber products, the main competitive advantages are energy savings in production and 100% recycling of incoming materials.
Expected results (work in progress)
WORK PACKAGE 1: ANALYSIS AND EVALUATION OF INNOVATIVE AND BIO-SUSTAINABLE ADDITIVES
WORK PACKAGE 2: PHYSICO- CHEMICAL TESTS ON THE MANUFACTURED PRODUCT
WORK PACKAGE 3: EVALUATION OF THE EFFECTS OF THE MAT ON ANIMAL WELFARE 
WORK PACKAGE 4: PRODUCT ENVIRONMENTAL IMPACT ANALYSIS
WORK PACKAGE 5: WORKER HEALTH AND SAFETY AND ENERGY CONTROL